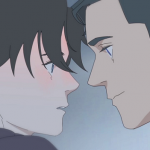 Synopsis
It's winter. Myeongyi came to the highschool reunion party to see Seonho, a guy he secretly had a crush on.
Yet, it is hard for Myeongyi to have fun with others because of his shy disposition. He sneaks out of the party for smoking.
Then, Seonho also gets up and follows after Myeongyi.
Season List