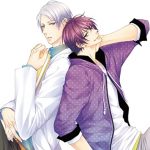 Synopsis
Haruka is good-looking and popular, but quite the devil. Tokiwa is a quiet and shy loner.
After their chance encounter in Katekyo!, the unlikely pair have begun dating. Though he was aware of Tokiwa's reticence, Haruka is beginning to feel frustrated with the pace of their relationship.
What will happen to the pair when Haruka begins to question his senpai's feelings?
If you have any Drama CD, you want to share, please send me the download link ( ドラマCDをお持ちの場合は、共有してください。) : HERE
Listen to Audio BL Drama CD Koitomo!? mp3 online: