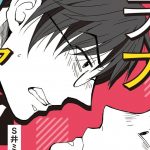 June 25, 2016

Iru Mono, Iranai Mono, Oblivious Love Factor
Synopsis
Shun is a businessman who seems serious, but actually loves to have xxx.
One day, as part of foreplay with his male fuck buddy, he goes to work with a vibrator in his xss. As he's resisting the pleasure, he bumps into Chief Ichinose, his boss whom he detests, in the toilet. And, for some reason, Shun's coaxed into having sex with him! Ichinose is an uptight and rigid guy.
Due to his worrying about Shun's loveless xxx, he offers to see to his bodily needs until he finds a proper lover. Even though Shun is annoyed with Ichinose, he decides to use his body for his own benefit…!
If you want to request CD, watch Manga Drama CD or find fellows to chat with, join our Discord at: LINK
Listen to Audio BLCD Mujikaku Love Factor mp3 online: